Dear Friends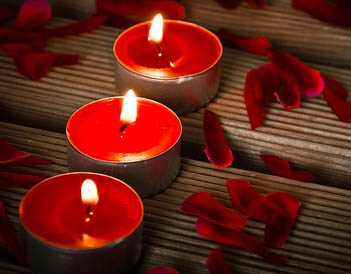 Where Two or Three Are Gathered
Week of November 12, 2018
Prayer Requests
Dear Friends:
One of the benefits of founding an organization is getting to decide some of its basics. In 2005, my fellow cofounder (and wife) Monica and I decided the only "requirement" for becoming a member of the Friends of St. John the Caregiver was to pray for caregivers and those receiving care.
No particular prayers, no certain number of prayers, but ... prayers.
We chose that because we had seen how much it meant for a caregiver to hear others were praying for him or her and a loved one. And, we knew, prayers are powerful in so many ways. (How much others' prayers helped us during Monica's illness and helped me after she died.)
Why? Because, as Jesus told his disciples, "Again, [amen,] I say to you, if two of you agree on earth about anything for which they are to pray, it shall be granted to them by my heavenly Father. For where two or three are gathered together in my name, there am I in the midst of them" (Matthew 18:19-20).
No, we don't know exactly how our heavenly Father will answer our prayer but Jesus joins us in saying it. Even when time and distance separate us, our prayers with and for others "gather us together" spiritually.
And Jesus is there.
A few reminders:
1. We welcome you to send us your own prayer requests. Here's how.
2. Those requests are posted on our YourAgingParent.com website. This is the list.
3. Annually we post a year's worth of Prayers of Intercession (Prayers of the Faithful) that parishes can use at Sunday Masses. Each is based on that day's readings. Your can find 2019's here.
4. Please keep caregivers and care-receivers in your prayers. And if you're either (or both!), know that members of the Friends of St. John the Caregiver around the world are praying for you and your loved one.
As always, you and yours remain in my prayers. And, I'm sure, in Monica's, too.
--Bill
- - -
This week we're so pleased to welcome Walter N. of Michigan and Tresa S. of Massachusetts as the newest members of the Friends of St. John the Caregiver. Please keep them and their intentions in your prayers. They have promised to pray for you and yours.
And again this week we cordially invite you to join the Friends of St. John the Caregiver! (FSJC's programs include YourAgingParent.com and CatholicCaregivers.com.) You can find out more about becoming a member here.
No meetings, no dues. All we ask is that you pray for caregivers and those receiving care. Our members include caregivers, care-receivers, and those who support both (including quite a few former caregivers).
You can:
sign up on-line here

or call us toll-free at 1-800-392-JOHN (5646)

or print and mail an application form.