Dear Friends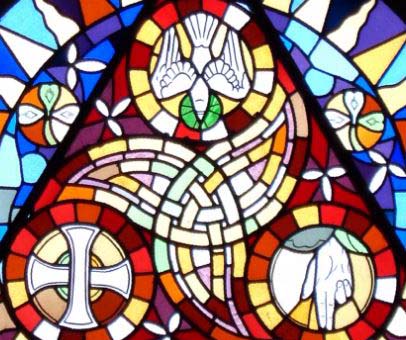 The Virtue -- and Challenge --
of Perseverance
Week of August 10, 2020
Prayer Requests
Dear Friends,
My predicted date seemed far, far away in the distant future. Now, obviously, I was far, far off.
Last March when I was asked to guess how long the pandemic would last, my answer was "August 15th. Feast of the Assumption."
The reaction was always: "Really? You think it will take that long?" I didn't, but I thought it wise to give myself a wide margin of error.
And now, some five months later, it seems safe to say all of us are tired of this. All of us want virus concerns to go back to that "other world." Those pre-pandemic times. Especially so for those who have faced the worst of COVID-19. Crippling health problems for themselves or a family member or friend. And worst of all, the death of a loved one.
Now, to one degree or another, every person has to keep on keeping on. Put another way, we have to practice the virtue of perseverance. It's one that's familiar to most, if not all, caregivers.
It's right up there with some of the hardest aspects of taking care of a love one, including fatigue, finances, worry and impatience.
It occurs to me now that August isn't just the month of the Assumption but also the feast of St. Monica, on the 27th. A mother well known as a model and patron of perseverance because of her years-long prayers and petitions to God. Asking that her son, Augustine, would come to choose baptism. Her son, St. Augustine, whose feast day is the 28th.
Whether we're talking about caregiving or the pandemic, there's a quote from the writings of St. Josemaria Escriva that aptly applies:
"To begin is easy; to persevere is sanctity."
Caregiving -- and a pandemic -- are ways God may be calling us to holiness. And that's a tough, tough road. Impossible ... except we never walk it alone.
Each of us travels in a "group of four": You, the Father, the Son and the Holy Spirit. Right here, right now.
You remain in my prayers.
—Bill
- - -
Again this week we cordially invite you to join the Friends of St. John the Caregiver! (FSJC's programs include YourAgingParent.com and CatholicCaregivers.com.) You can find out more about becoming a member here.
No meetings, no dues. All we ask is that you pray for caregivers and those receiving care. Our members include caregivers, care-receivers, and those who support both (including quite a few former caregivers).
You can:
sign up online here

or call us toll-free at 1-800-392-JOHN (5646)

or print and mail an application form.