Week of May 6, 2013
Prayer Requests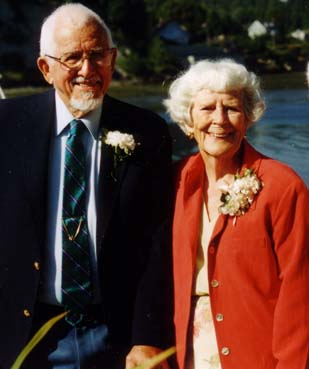 Remembering Monica's Parents
Dear Friends:
As many of you know, my wife Monica and I began the Friends of St. John the Caregiver in 2005. (And YourAgingParent.com is one of its programs.) Monica died of uterine cancer in January of this year, and last week her mother, Terry Faudree, passed away at the age of 92. Her husband Russ, Monica's dad, died at the age of 97 just two years ago next month.
After Monica's death many people pointed out what a tremendous legacy from her the Friends of St. John the Caregiver is.
And it is.
But it's also a legacy from her parents. They were the ones who taught her what love, faith, family and service to others truly mean.
I thank God for that.
And for them.
- - -
This week we're so pleased to welcome Ann Marie L. of Maryland, Barbara S. of Michigan, and Laura W. of Virginia as the newest members of the Friends of St. John the Caregiver. Please keep them and their intentions in your prayers. They have promised to pray for you and yours.
And we cordially invite you to join the Friends of St. John the Caregiver! (FSJC's programs include YourAgingParent.com and CatholicCaregivers.com.) You can find out more about becoming a member here.
No meetings, no dues. All we ask is that you pray for caregivers and those receiving care. Our members include caregivers, care-receivers, and those who support both (including quite a few former caregivers).
You can:
sign up on-line here

or call us toll-free at 1-800-392-JOHN (5646)

or print and mail an application form.
God bless you!
Bill
To contact us
To join FSJC
To make a donation
To view or make prayer requests
Materials order form
Past "Dear Friends" letters
"Among Friends" quarterly newsletter